While Pressure washers are a great piece of machinery, you need to practice caution while using them. This means you need to know the parts, your use, and select your attachments carefully. Following, we are discussing different types of pressure washer tips and their respective usage.
Red Tip has 0 degree concentrated spray. This is very powerful even if you use an inexpensive pressure washer. Therefore, you need precaution with this tip as the water can breakthrough weak and thin surfaces. These tips are idea to clean concrete and metal surfaces.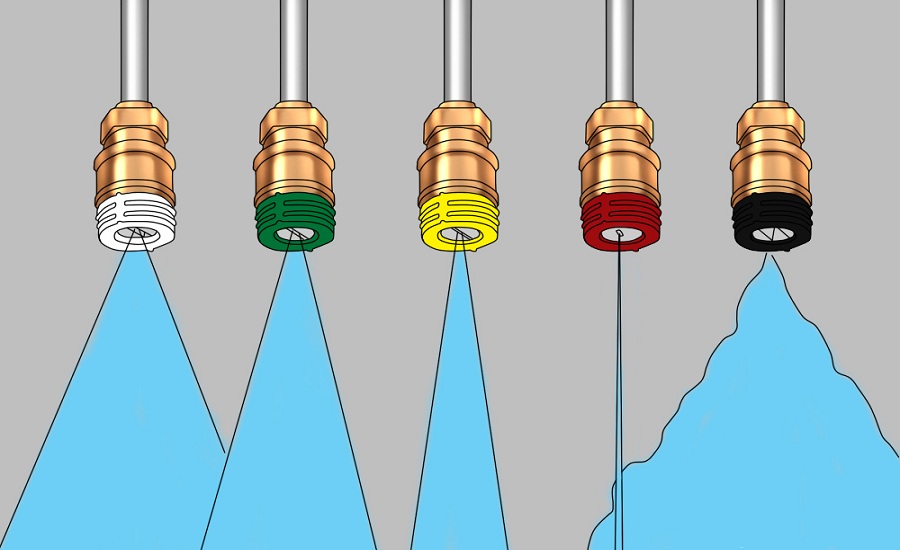 Red Tips gets rid of grime and dirt easy. Don't use the tip close to surface as it can cause serious damage on these surfaces as well.
This tip throws 15 degree spray pattern. Pressure Washing Service use it for heavy duty work. This tip is ideal for heavy duty work with concrete,, walls, drains, roof, and garage door. They use detergent based cleaning agent which can embed into the cracks and crevices of several surfaces.
Green Tip has 25 degree spray angel, and it is widely used to clean decks, brick patios, walkways, and furniture. You can also use this tip if you need to clean a boat or car. This tip produces enough PSI and GPM for cleaning these things.
White Tip has 40 degree angle and is ideal for soft surfaces including sidings, glossy surfaces, and even stucco walls. It doesn't produce high pressure, but has enough water flow to get the job done. It can be used with any surface thanks to its subtlety.
It generates spray pattern of 65 degree and cover most area with a subtle stream. It is not intended to be used to clean something, Its purpose is to wet the surface or spread chemical or detergents.
Pressure washing goes a long way toward helping you keep your place in the best form.  Always hire a professional and experienced pressure washing Denver, CO service provider.
Social Links:
Getcosmetic
Trailblazer
Authorstream
Ranker
Disqus
About
Photozou
Gitlab
Quibblo
Seedandspark