Who doesn't love a good pizza party? And what better way to host one than with an outdoor pizza oven! With the right tips and tricks, you can create the ultimate outdoor pizza party that will have your guests talking about it for weeks. In this blog post, we'll share our best advice for hosting a successful outdoor pizza party.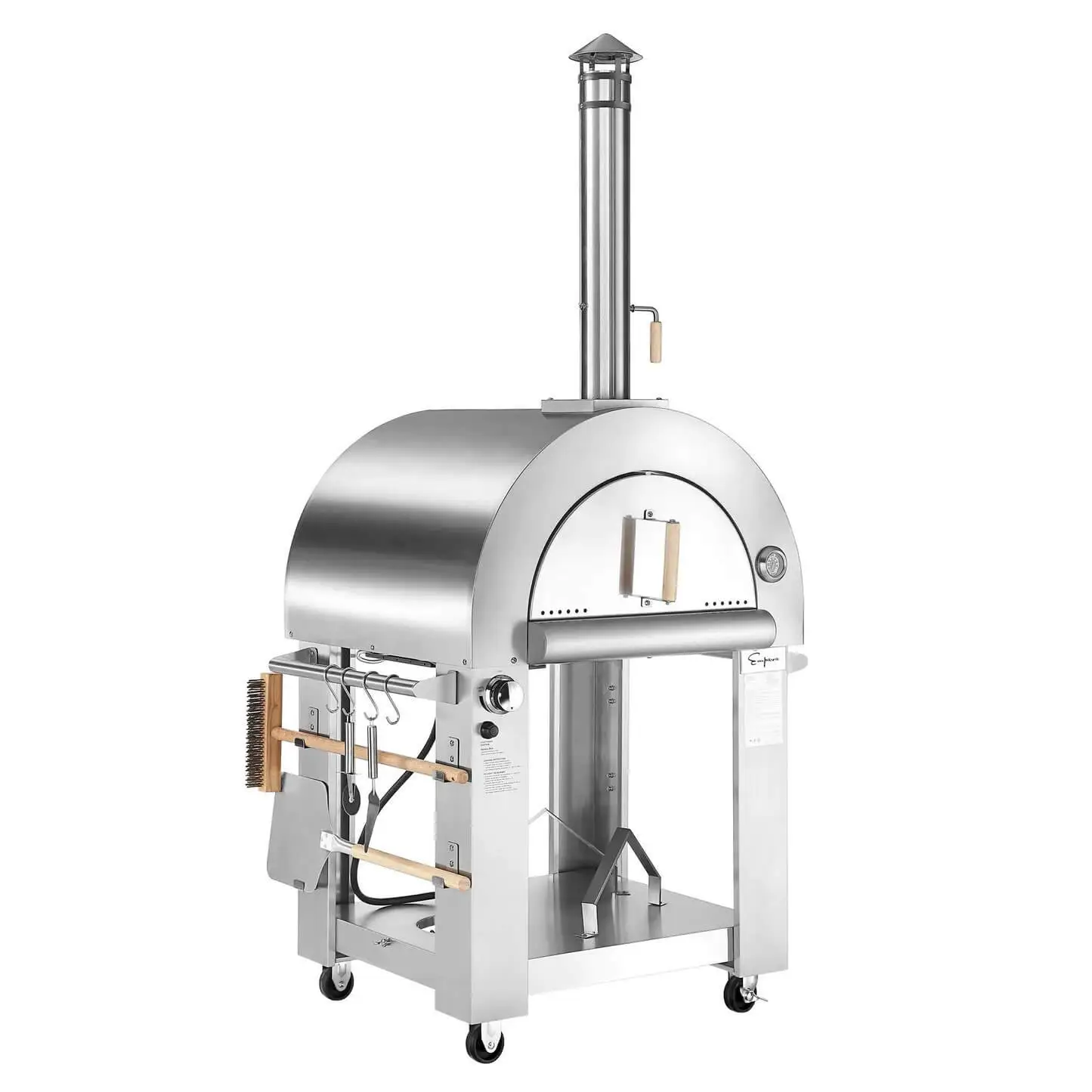 Prepping Your Pizza Dough
The dough is the foundation of your pizza, so you'll want to make sure it's perfect. Make your dough and store it in the fridge until you're ready to start cooking. This will allow the dough to rise slowly and develop flavor.
Prepping Your Toppings
The key to great pizza is in the toppings. Prepping all of your toppings ahead of time will make the cooking process go smoothly. Make sure to have a variety of toppings to please all of your guests.
Choosing Your Outdoor Pizza Oven
Investing in a good outdoor pizza oven is crucial for a successful pizza party. Make sure to choose an oven that can handle the number of pizzas you plan on cooking and reach the high temperatures needed for a crispy crust.
Setting Up Your Pizza Station
Set up your pizza station with all of the necessary tools, such as a pizza peel, cutting board, and toppings station. Make sure to have plenty of flour on hand to prevent the dough from sticking.
Cooking Your Pizzas
When cooking your pizzas, less is more. Don't overload your pizza with too many toppings, as this can make it difficult to cook evenly. Cook your pizza until the crust is crispy and the cheese is melted.
Enjoying Your Pizza Party
The best part of any party is enjoying the food and company. Create a cozy outdoor seating area for your guests to enjoy their pizzas and each other's company. Don't forget to have plenty of drinks and desserts to round out the meal.
Hosting an outdoor pizza party is a fun and unique way to entertain guests. With the right preparation and equipment, you can create the ultimate pizza party that will be the talk of the town. So fire up that outdoor pizza oven and get ready to enjoy delicious pizza with friends and family.