There are thousands of reasons that someone might sell their home. Whether their family has outgrown the space, they need to relocate for work, or they just want a change of scenery—there are plenty of reasons to move, and you need to buy a new place to live afterwards. If you're hoping to make a 'buy to sell mortgage' move work for you, the best way to do so is by selling with a cash buyer. Here are the top reasons why you should sell with a cash buyer to ensure your home sale works perfectly.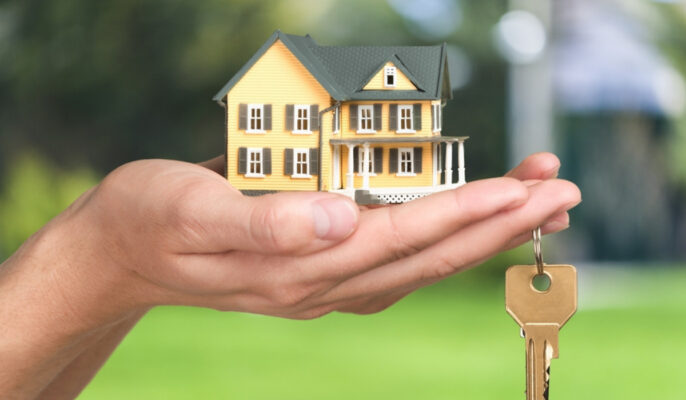 What Is A Cash Buyer?                                                         
When you're in the home-selling market, a lot of jargon gets thrown around. The only jargon you need to know for this deal, though, is what a cash buyer is! Cash buyers got their names because they already have the money, they need to purchase your home. That is, they can pay you in cold, hard cash without even having to go to the bank to get it. Cash buyers are great for home sellers because they never have to bother finding the right mortgage loan to purchase a home. Banks and other lenders never have to factor in at all! That means that your sale is always guaranteed to go through– something that a lot of buyers on the market can't say for themselves. Cash buyers always have the money, time, and willingness to purchase your home, and they never go back on their word. Even before your contract is officially signed, you can trust cash buyers to purchase your home.
Cash Buyers Guarantee You Market Price
When you sell with a cash buyer, you're guaranteed to get just under market price. While it might look like you're earning below market price when you sit down to talk with your buyer, that's not true! Selling on the open market requires you to make costly repairs and renovations on your home, as well as pay listing fees, staging, and even photography costs. When you sell with a cash buyer, this isn't something to worry about! Instead, you can just sell your home in as-is condition with no major listings at all. After all, you've already found your buyer, and they're willing to buy it no matter what. Without the distraction of realtor fees, repairs, renovations, or anything else that might be necessary when selling a home, you don't need the added boost to your budget. Cash buyers give you the same amount of money that you'll earn on the market, just after you subtract all of the costs that go into repairs, renovations, and real estate agents.
Cash Buyers Purchase In As-Is Condition
No matter what your home looks like, cash buyers will purchase it! This is known as buying in as-is condition, and it means that your home will sell no matter what. Even if your home is sporting a leaky roof, a sinking foundation, and no way to ever pass a home inspection, you can sell with a cash buyer. Don't worry about the look or even the stability of your property– instead, you can sell it and stop worrying about it. Repairs and renovations can get costly, especially when your home needs a lot of work. Instead, just sell to a cash buyer in as-is condition and get your money easily.
When you're looking to sell a home to buy a new one, there are many ways to sell. The best of these reasons, though, is to sell with a cash buyer. Cash buyers purchase homes in as-is condition for market price, and never need you to make repairs or renovations before the sale can go through. No matter what your home looks like or whether or not it can pass a home inspection, you can sell your problem property with a cash buyer! Even better, you're always guaranteed to sell, and you'll get almost the same amount of money that you would on the open market. Selling with a cash buyer is quick, easy, and takes a lot of the hassle out of home selling. So why are you waiting? You can sell your house today simply and easily when you work with a cash buyer.